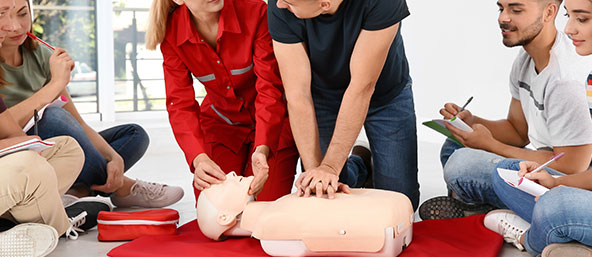 Training courses accredited by the Red Cross
The Canadian Red Cross is a national leader in injury prevention programs. Each year, more than 1.5 million Canadians receive training in first aid, cardiopulmonary resuscitation (CPR), swimming and water safety, and Red Cross compliance education.
We have therefore been an official partner of the Canadian Red Cross for several years.
Training for companies and individuals
Our training is offered to all people wishing to learn about first aid or to update an accreditation already obtained.
Our services are aimed at individuals and companies with specific learning needs: Whether it is to train your team in the event of an incident, to prepare an event or simply to be able to save a life.
The PREMIERS SOINS.com training teams will support you on your learning journey.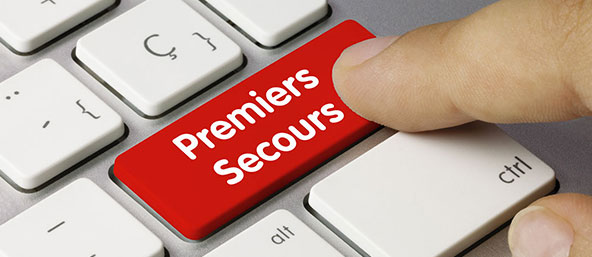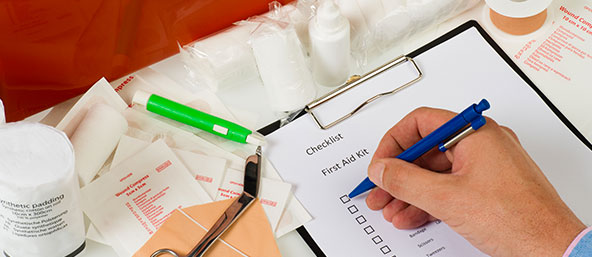 Updates your business kits
PREMIERS SOINS.com offers a kit update service directly on your premises. Whether in your SME, school, institution, etc. : We are updating equipment and items.
We can also schedule interviews at specific times of the year. For example, plan quarterly or monthly visits with our team who will take care of everything.
First aid service for events
How about a FIRST AID service at the site of your event? Having a team on site can avoid many worries. Opt for a quick approach and qualified speakers.
In the event of an incident, we will be on site to take care of people who may experience difficulties with their health.
The uniforms of our staff are visible, clearly identified and do not cause confusion with other emergency or police services. This makes the experience more human during an intervention.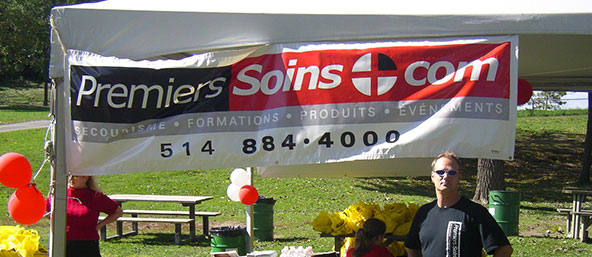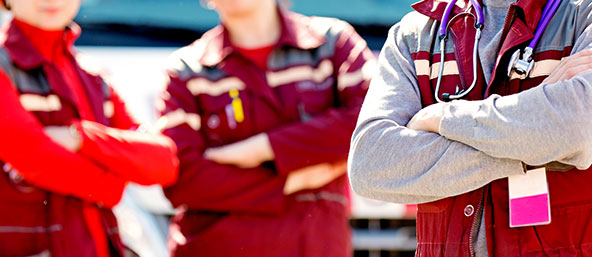 Become a monitor or instructor
Do you like helping your neighbor?
Are you accredited to educate people in the training we offer?
Would you like to pass on your knowledge?
Would you like to join a competent team and be involved?
PREMIERS SOINS.com invites you to be part of the family! We offer many advantages and you will be accompanied by dedicated organizers who love their work.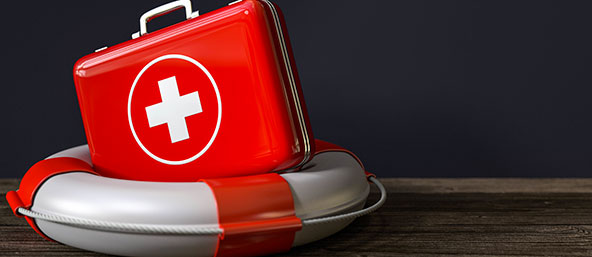 Are your first aid kits up to date? We are taking care of it!