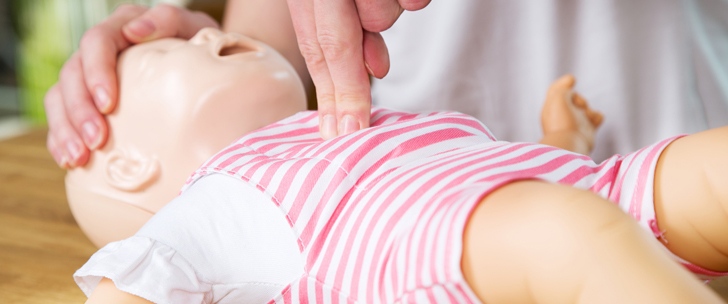 Course lasting 6 to 8 hours including CPR (Cardiopulmonary Resuscitation) and the use of DEA (Automated External Defibrillator) for children and babies, as well as the management of severe allergies.
This course is designed for stakeholders in the field of education for children in daycare centers, daycares, school environment as well as day camp leaders or any person / parent responsible for children and wishing to know how to provide the first child care
This course meets the standards of the Ministry of Families, the Ministry of Education of the Association des Camps du Québec.
Certificate
Certification issued by Premiers Soins.com valid for three years.
Course content
Prepare to act
The emergency medical services system
Check, Call, Rescue
Respiratory tract emergencies
Respiratory and circulatory emergencies
First aid in case of respiratory and cardiac arrest
Head and spine injuries
Bone, muscle, and joint injuries
Wound care
Severe allergic reactions / Anaphylaxis
Environmental emergencies
Sudden medical emergencies
RCR / DEA
Poisoning
Protecting children