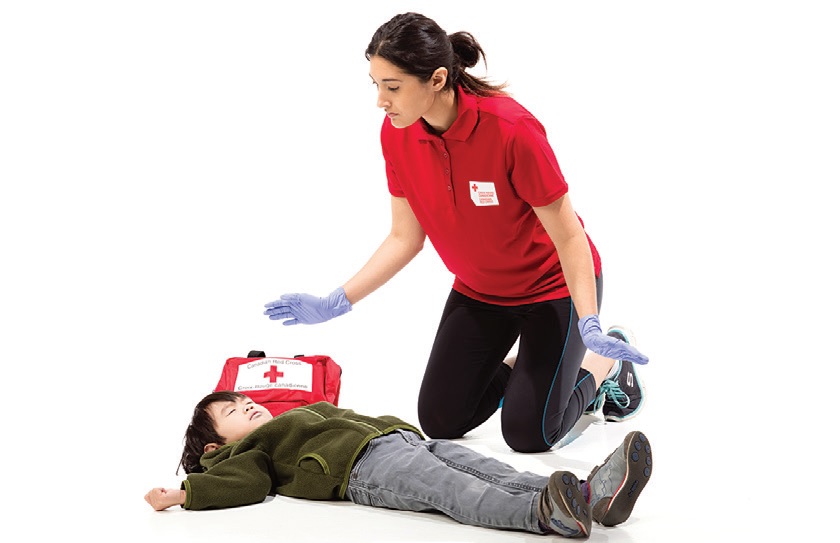 3 hours* online
3 hours in class


*Note: Online learning time may vary depending on learner
Part 1 : 27,00$
Part 2 : 32,95$
Courses on cardiopulmonary resuscitation (CPR) provide the skills needed to recognize and respond to cardiovascular emergencies and choking for adults, children, and babies depending on the level of CPR chosen. Courses meet legislation requirements for provincial/territorial worker safety and insurance boards, and include the latest CPR guidelines and training in the use of an automated external defibrillator (AED).
DURATION
CPR A: 2 hours in-class + 3 hours online learning*
CPR C: 3 hours in-class + 3 hours online learning*
COMPLETION
Successfully demonstrate skills and critical steps
75% mark for written knowledge evaluation
Attend and participate in 100% of the course
CERTIFICATION
3-year certification in CPR Level A or C
RECERTIFICATION
Recertification of CPR A is not available. Recertification for CPR C is 3.5 hours teaching time in-class OR 2 hours online learning + 2.5 hours in-class for Blended CPR.
*Note: Online learning time may vary depending on learner.
COURSE CONTENT
The Red Cross
Responding to Emergencies
Check, Call, Care
Recovery position
Choking – adult
Assisting with medications
Angina and heart attack
Stroke
CPR and AED– adult
Deadly bleeding
Level A content
Choking – child and baby
CPR and AED – child and baby
Includes any other content required by specific legislation
PARTICIPANT MATERIALS
CPR (print and/or eBook)
Comprehensive Guide to First Aid & CPR (eBook)
CPR – Online access (Blended only)
CPR certificate (digital certificate issued upon
ONLINE - Click here to register
Date for representation only (2025-01-01 is a fictitious date valid all the time)
As soon as your registration is complete, you will receive a link from the RED CROSS* to start your online course at your own pace (follow the instructions provided in the email).
Upon successful completion of the online component, you will receive a certificate valid for 90 days, the timeframe you have to complete the in class course (part 2) and obtain your certification valid for 3 years.
*It may take 0 to 72 hours. Also check your spam emails.
PART 2 - IN CLASS
Click on the city and choose a date
MONTREAL – VILLERAY/ST-MICHEL