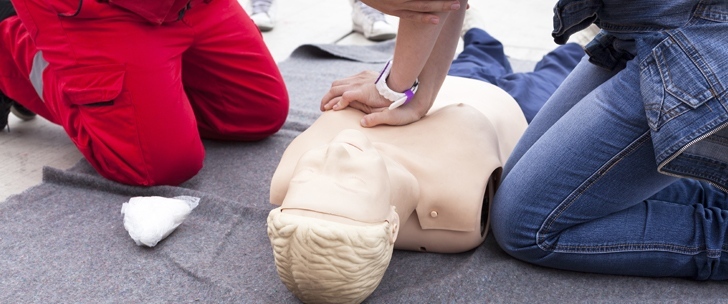 This 6 to 8 hour course recalls first aid and cardiopulmonary resuscitation (CPR) techniques focusing on the workplace or the home. Includes the most recent First Aid and CPR guidelines. Meets basic occupational health and safety first aid requirements. Exceeds competition standards by including content on injury prevention, CPR and AED.
Certificate
Emergency first aid, CPR level A, C and DEA valid for three years
Course content
How to respond to an emergency
The emergency medical services system
Check, Call, Rescue
Respiratory tract emergencies
Respiratory and circulatory emergencies
First aid in case of respiratory and cardiac arrest
Wound care
Includes any other content required by specific laws.
Material given to the participant
Certification card (optional wall certificate) (or as required by provincial laws)
Source: Canadian Red Cross