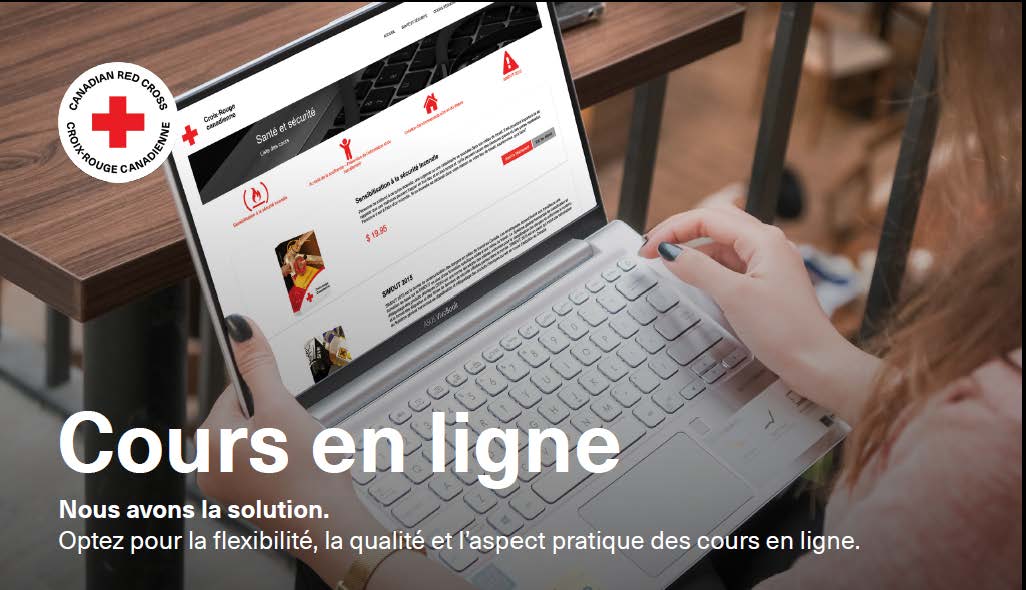 Cardiopulmonary resuscitation (CPR) courses provide the skills necessary to recognize and respond to cardiovascular emergencies and airway obstructions in adults, children and babies based on the level of CPR chosen. The courses meet the provincial and territorial legislative requirements for occupational safety and insurance. They present the most recent guidelines and techniques for CPR and the use of an automated external defibrillator (AED).
As training partners of the Canadian Red Cross, we are pleased to offer comprehensive online occupational health and safety (OHS) courses to help employers comply with workplace requirements and provide staff the training necessary to improve safety in the workplace.
Benefits of Online Learning
Easy access: employees do not have to be away from work to take a course.
Autonomy: employees learn at their own pace, at their convenience. They can interrupt a session and resume it later where they left off. Uniform courses offered to all employees, regardless of their workplace.
Assimilation of information: the visual format of the courses uses various interactive learning activities, review questions and audio recordings to keep the participants interested.
Affordable cost: you can buy as many courses as you want, according to your needs.
Flexibility: the courses are accessible at all times.
Up-to-date health and safety records: the participant prints his own certificate at the end of the course
CLICK HERE TO JOIN