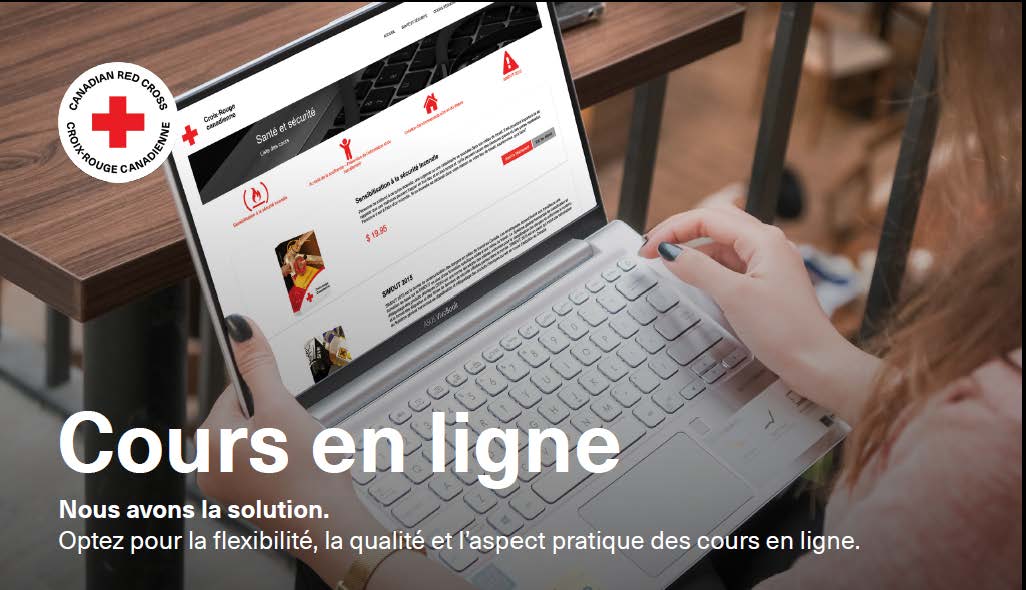 Become a champion of the opioid harm reduction project.
This course is intended for:
Anyone interested in combating stigma, changing attitudes towards opioid use, and improving knowledge about the effectiveness of opioid-related harm reduction in opioid poisoning (you must be at least 13 years old to complete the course). There are no prerequisites for this course.
E-LEARNING FORMAT: SELF-DIRECTED TRAINING
This mode of delivery allows you to discover the material at your own pace.
Duration: approximately 30 minutes, depending on the participant's pace.
First Aid for Opioid Poisoning
This course is intended for:
All individuals 16 years of age and older interested in acquiring first aid knowledge and techniques to prevent, recognize and respond appropriately to opioid poisoning.
* Residents of the following provinces and territories: Alberta, British Columbia, Saskatchewan, Maitoba, Yukon and Northwest Territories (while supplies last).
Canadian Red Cross is committed to helping communities reduce opioid-related deaths by improving Canadians' access to training on poisoning response and naloxone, a drug that reverses temporarily the effects of opioids on the body. We focus on raising awareness among those most at risk of opioid poisoning who live in underserved communities and helping Canadians better understand the risks, biases and misconceptions about opioid poisoning.
Our goal is to ensure that everyone across the country who experiences opioid poisoning can be rescued by someone who has a naloxone kit and knows how to use it.
How can you help?
Strengthen your skills and knowledge of opioid poisoning emergencies by taking our free online courses. Support our awareness and training initiatives across Canada.
Become a champion of the opioid harm reduction project.
First aid for opioid poisoning.