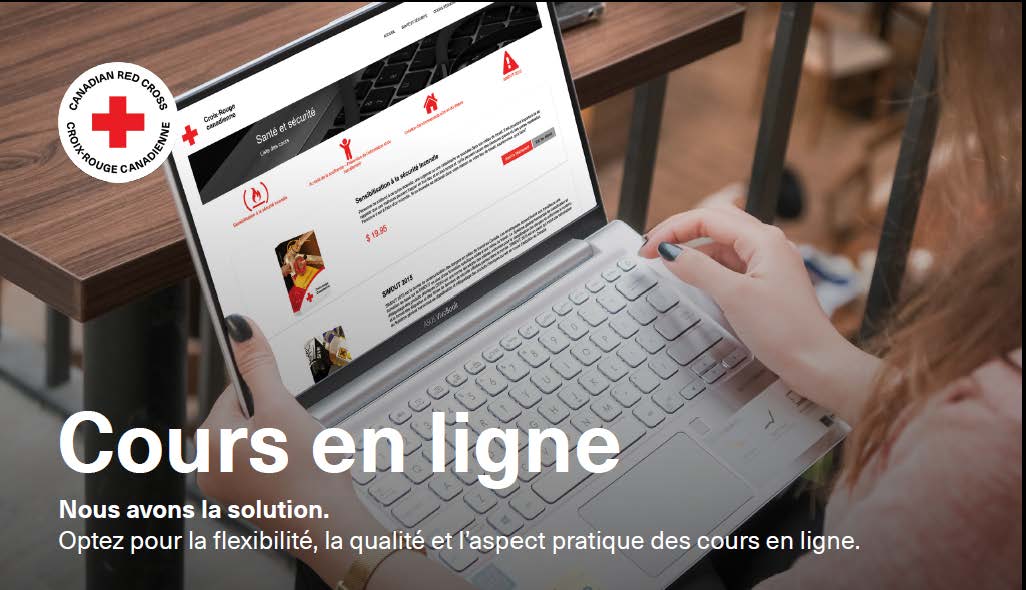 4 hours online*
*The duration depends on each participant.
Basic course which allows to acquire vital techniques in first aid and cardiopulmonary resuscitation (CPR) for the workplace or the home. The course meets provincial and territorial legislative requirements for work safety and workers' compensation insurance and includes the latest guidelines in first aid and CPR.
Course content
The Red Cross
Prepare to act
The emergency medical services system
Check, Call, Rescue
Respiratory tract emergencies
Respiratory and circulatory emergencies
First aid in case of respiratory and cardiac arrest Wound care
As training partners of the Canadian Red Cross, we are pleased to offer comprehensive online occupational health and safety courses.
Benefits of Online Learning
Access facility Autonomy: possibility to interrupt a session and resume it later in the place where it was left.
Assimilation of information: the visual format of the courses uses various interactive learning activities, review questions and audio recordings to keep the participants interested.
Affordable cost: you can get as many courses as you want, according to your needs.
Flexibility: the courses are accessible at all times.
CLICK HERE TO JOIN