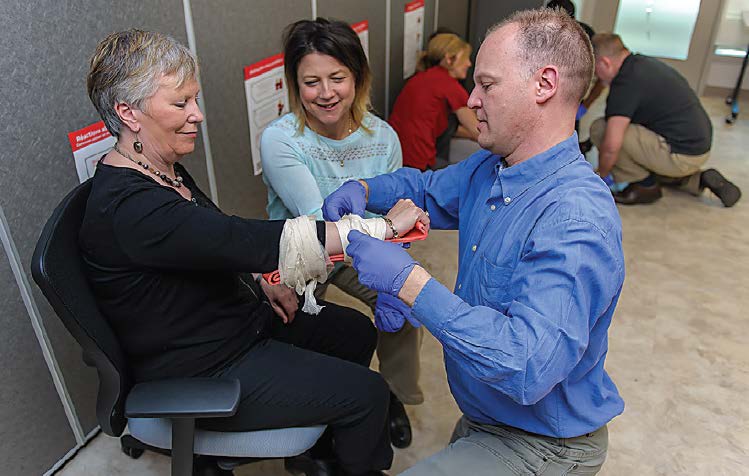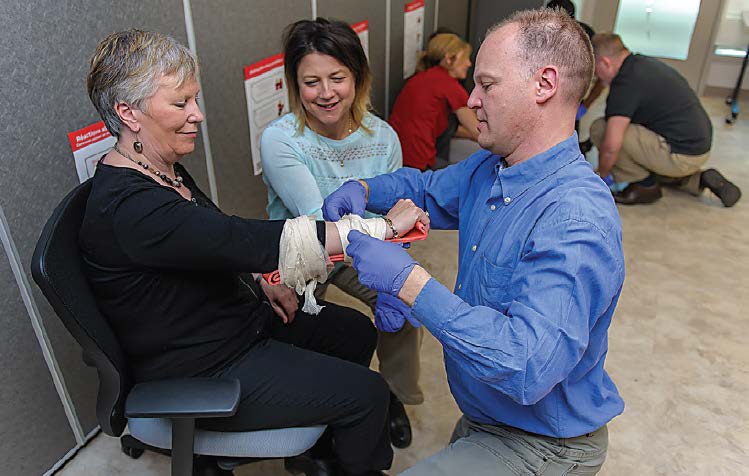 8 hours* online
7 hours in class


*The duration depends on each participant.
Part 1 – online
Part 2 – classroom
86.18$
The renewal course is currently given under the same conditions as the basic course (8 hours online and 8 hours in class) while benefiting from the renewal rate.
A copy (photo) of your current certification will be requested at registration in order to verify your eligibility for the renewal course.
COURSE CONTENT
The Red Cross
Preparing to act
The Emergency Medical Services System
Check, Call, Rescue
Respiratory emergencies
Respiratory and circulatory emergencies
First aid in case of respiratory and cardiac arrest
Wound care
Head, neck and spine injuries
Injuries to bones, muscles and joints
Sudden medical emergencies
Environmentally related diseases
Poisoning
Includes any other concept required by applicable laws.
SUCCESS CRITERIA
Demonstrate mastery of critical techniques and steps.
Obtain a passing score of 75% on the written knowledge assessment.
Attend and participate in the entire course.
CERTIFICATION
General First Aid Certificate and CPR Level C, valid for three years
PARTICIPANT MATERIAL
Abstract of First Aid and CPR (in paper or electronic format)
Detailed Guide to First Aid and CPR (e-book)
General First Aid Course–Online Access
General First Aid Certificate (electronic certificate issued at the end of the cours
This course is divided into 2 parts :
online and classroom
The first part (28.84$), online (non-refundable), lasting 8 hours must be completed before the second part in class. 

You will receive your online training on Friday, 3 weeks before the scheduled face-to-face date.

The second part (57.34$), in class, lasting 8 hours be completed within 6 weeks following the online training
As soon as your registration, is complete, you will receive a link from the Red Cross 3 weeks before your classroom training to start online course at your own pace (follow the instructions provided in the email).
Upon successful completion of the online component, you will receive a certificate. Write down the time you have to complete the class course (part 2) and obtain your certification valid for 3 years.
*Also check in your spam emails.

PART 1 - ONLINE
PART 2 - IN CLASS
MONTRÉAL
Friday ,
MONTREAL - VILLERAY/ST-MICHEL
Friday ,
MONTREAL - VILLERAY/ST-MICHEL
Friday ,
MONTREAL - VILLERAY/ST-MICHEL
No event found!