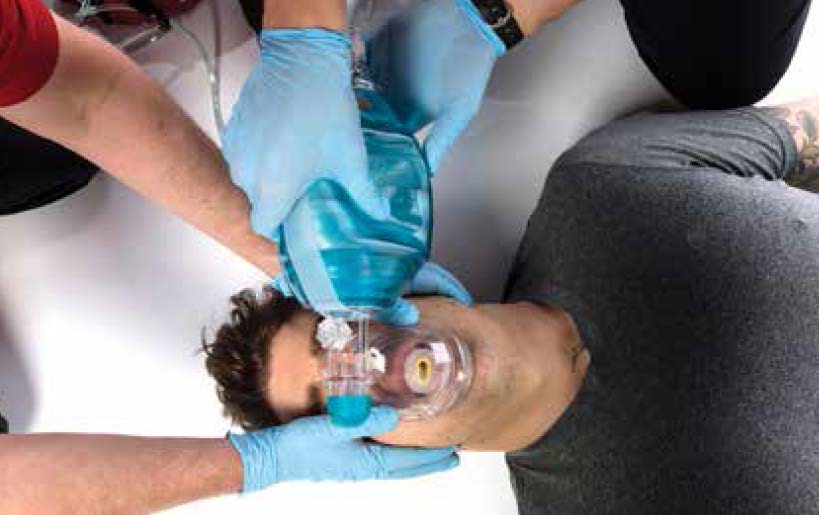 Certificate valid for 3 years
This course provides participants with the knowledge and
the techniques necessary to ensure permeability
of the respiratory tract, intervene to maintain
cleared tracks and use the available equipment
to perform these techniques. The participants
will also gain knowledge and
skills required to perform interventions
how to measure and insert
the respiratory device that is appropriate for the condition of the
patient. The course can also be combined with the
vital resuscitation (SVR) training,
which leads to an additional certificate.
Target audience
Healthcare and hospital workers
(nurses, nursing assistants, healthcare professionals
dental health, doctors, etc.), healthcare workers
prehospital (fire departments, rescue teams,
sports therapists, lifeguards, divers
autonomous, ski patrollers, etc.).
Duration
Independent course – 1 to 2 hours
Combined with SVR course – 1 hour
Prerequisites
No
Success criteria
Demonstrate the techniques covered during the course.
Achieve a pass mark of 75% on the exam
written in closed book.
Be present and participate in the entire course.
Certification
Valid digital airway management certificate
3 years, issued after successful completion of the course.
Renewal
There is no renewal for this course.
Course content
Mouth opening
Fingers crossed technique
Tongue-jaw lift
Respiratory devices – insertion and removal
Oropharyngeal cannulas
Naso-pharyngeal cannulas
Supraglottic cannulas (awareness only)
Suction
Participant material
Vital care in intensive care – Pocket guide
of the Canadian Red Cross
First Aid Cross